In STEAM classes, the 2nd grade and 2/3 classes learned about the importance of pollinators this fall and contributed data to "The Great Sunflower Project," which is an international citizen science project. Then each student focused in on a specific pollinator and created beautiful drawings using feedback from their peers in the drafting process. We made those drawings into ornaments with our laser cutter.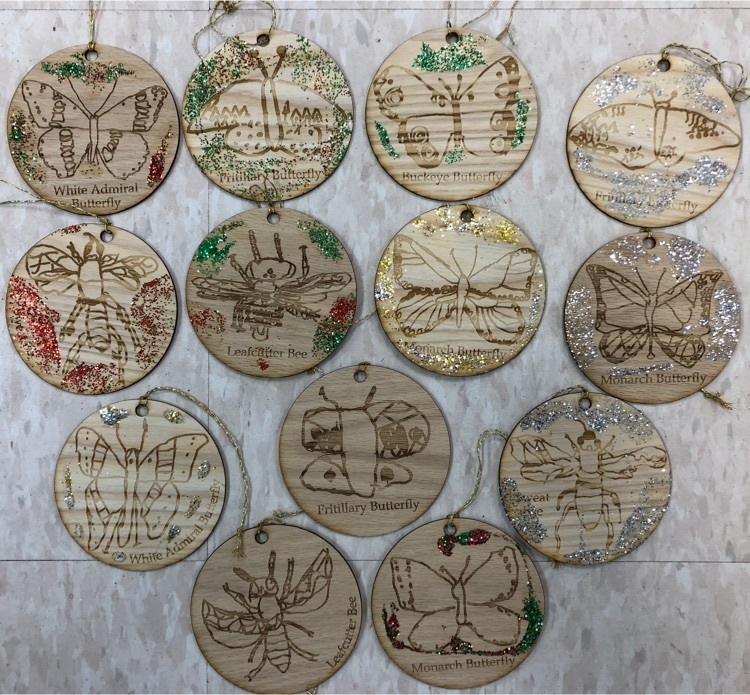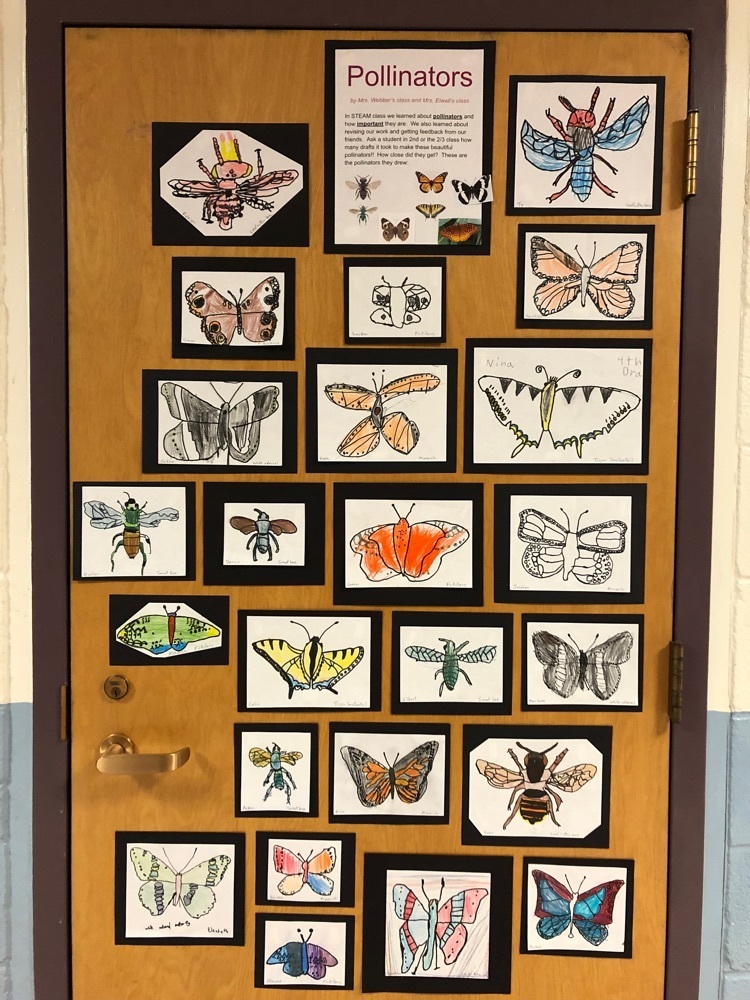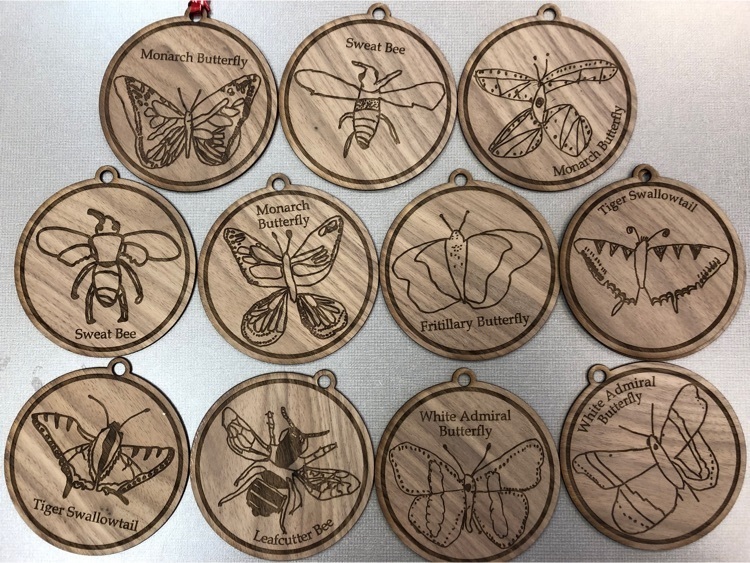 This is a reminder: RAPID TESTING AVAILABLE TO ALL STUDENTS Sunday 12 - 4 @ St. George School Call upon arrival SIGN UP AT
https://bit.ly/STG-RapidTest
4th graders have been learning about electricity in STEAM classes. We used the laser cutter and our knowledge of circuits to make decorative nightlights for holiday gifts.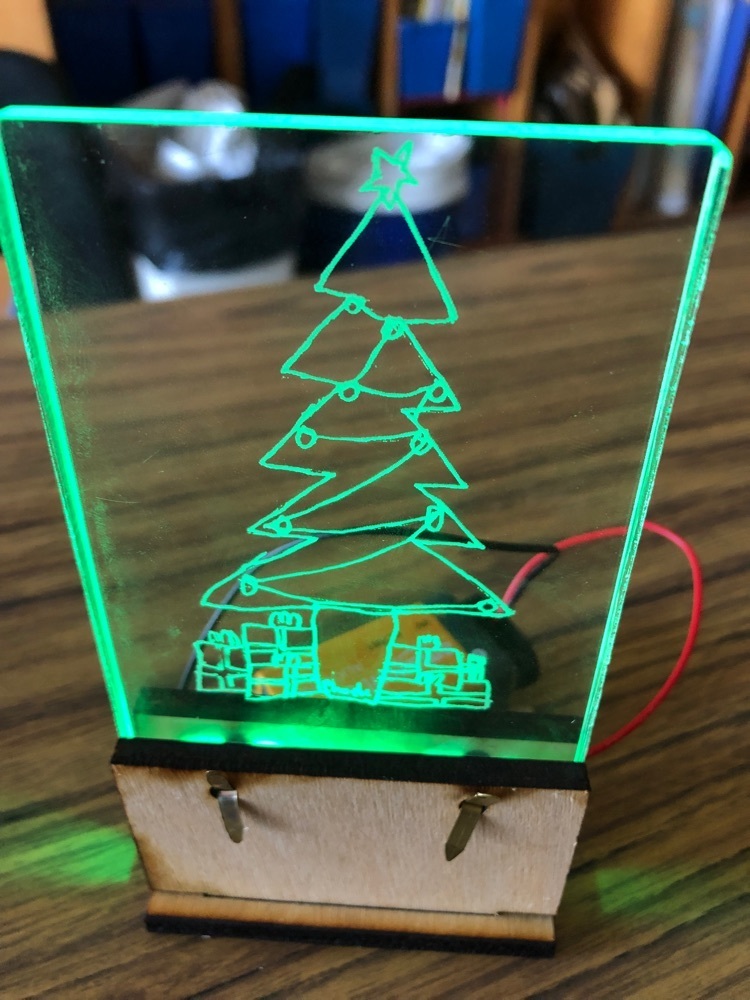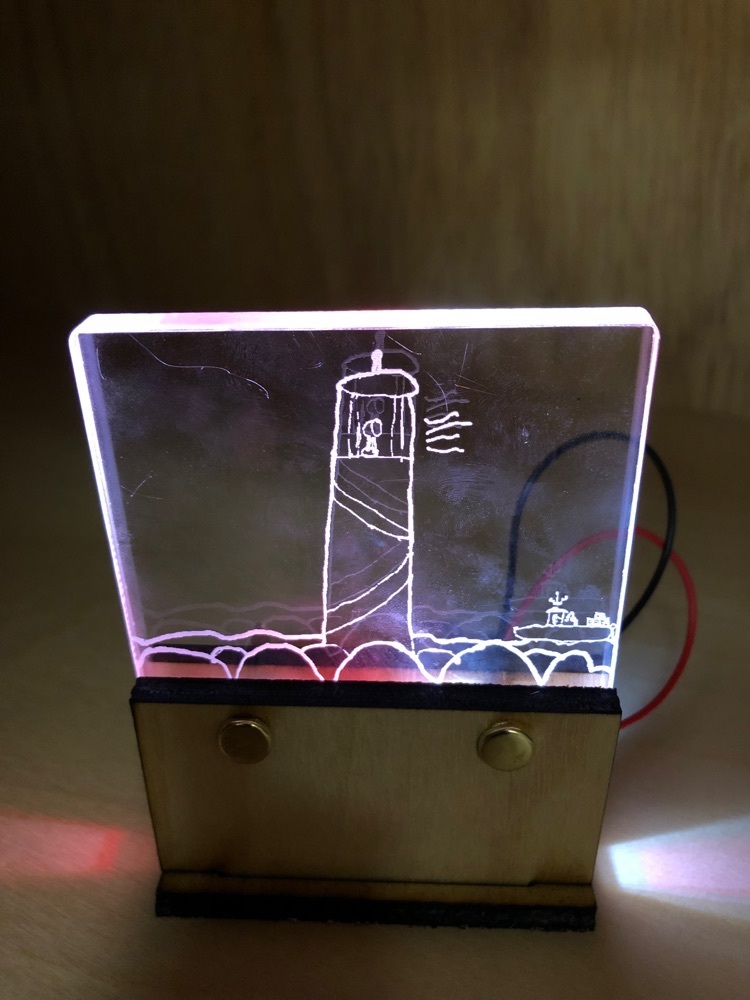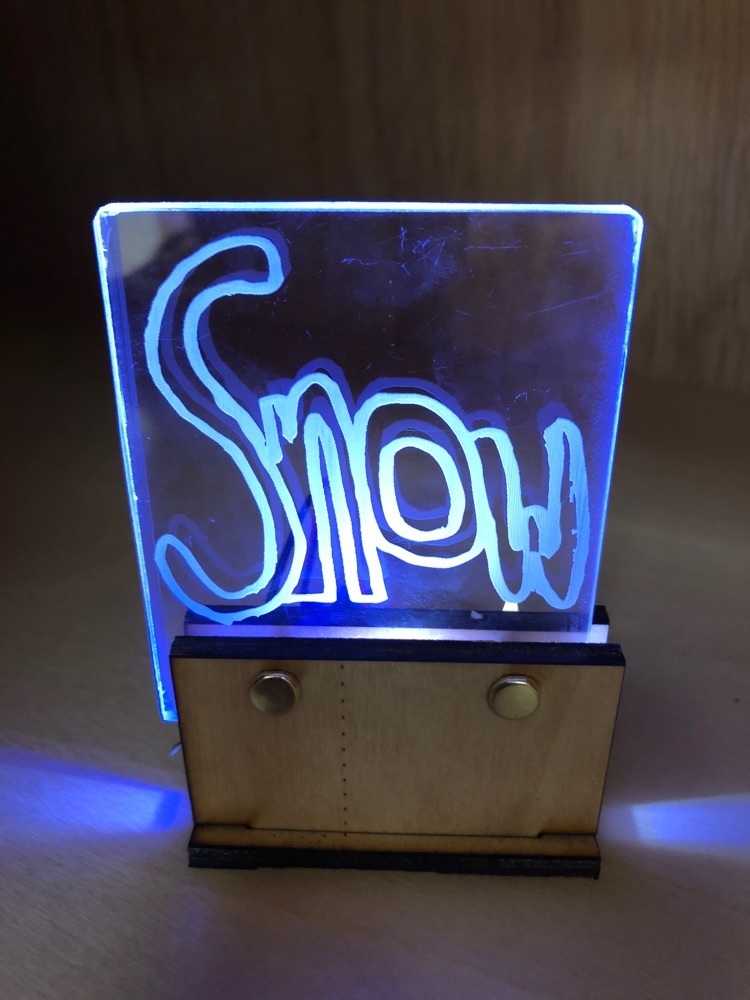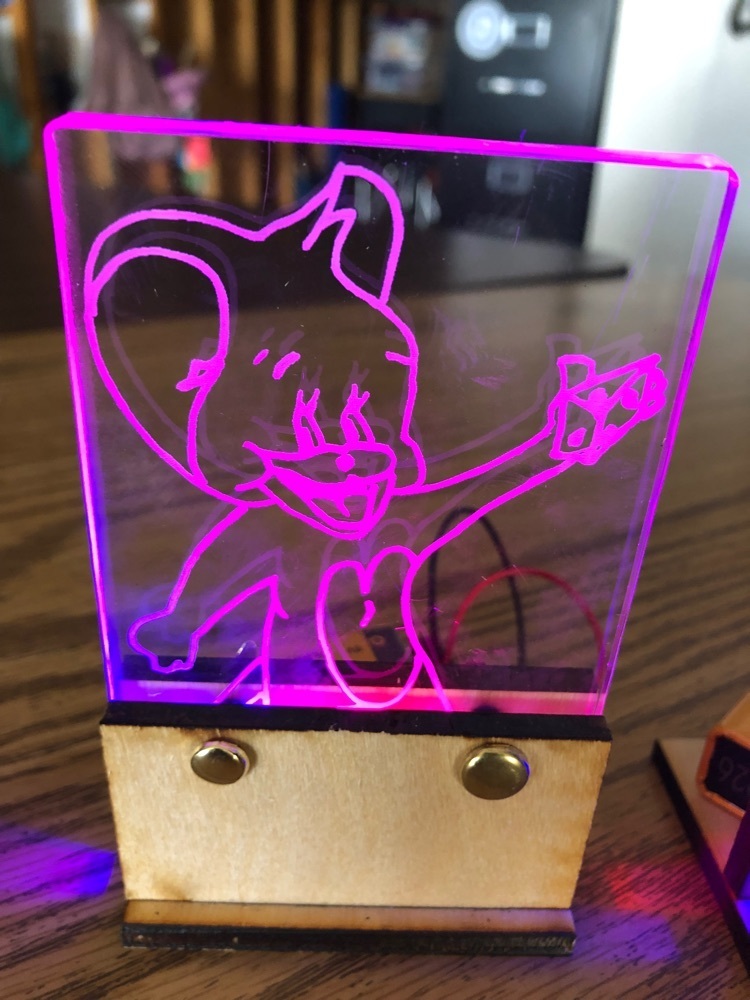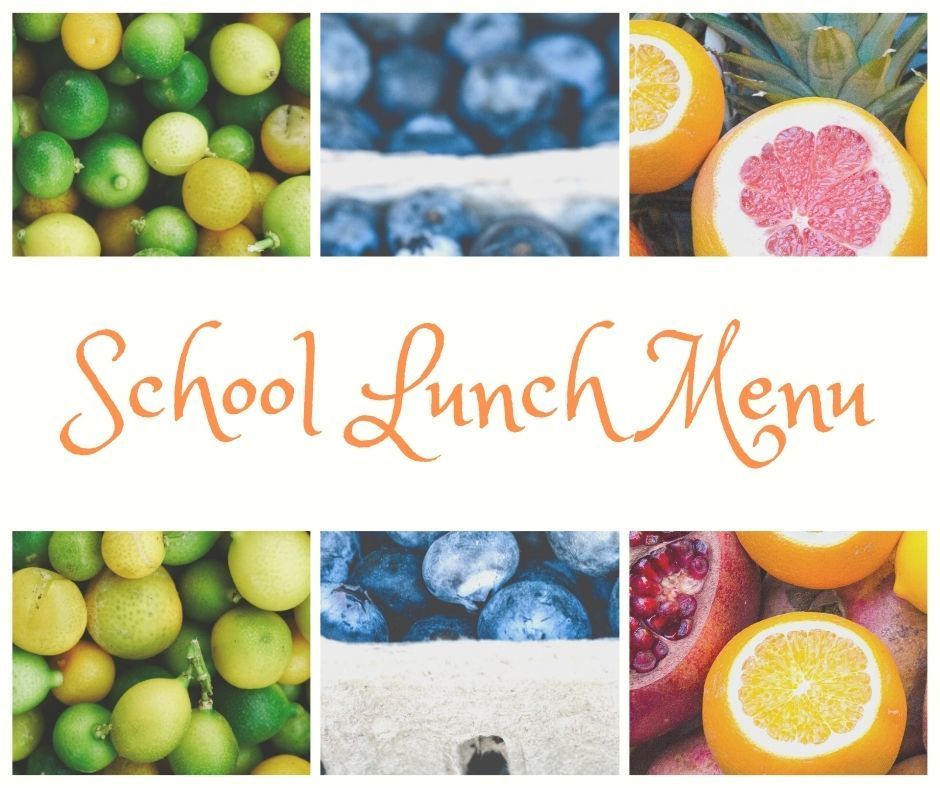 The pandemic has caused substantial stress for all of us. People have stepped up again and again to support one another and help keep our school community safe, strong, and together. We want to take this moment before the holidays to recognize someone who has been central to all of our efforts - School Nurse Autumn Belajonas. Autumn spends each day juggling COVID19 protocols, updating families and staff, and - above all - caring for our students. She often works evenings and weekends contact tracing, calling families, and doing whatever it takes to keep our school community safe and healthy. Even with the added work and stress that comes with caring for an entire school community during a pandemic, she greets everyone with empathy, kindness and sincerity. It's amazing how Nurse Autumn can turn tummy aches, scrapes, and worries into smiles and happy students. Please join me in sending a GIANT thank you to St. George superhero & school nurse, Autumn Belajonas.
5th graders spent many classes perfecting their animation skills using Stop Motion Studio this fall. Here are the top 3 according to the class:
https://www.youtube.com/playlist?list=PL0BamZgqO0ulJ5jmMH2859SI8zN0xANRU
First place: The Ford Angela by Abbie and Reni Second place: Watch Your Step by Baya and Robyn Third place: Flower Field by Norah Honorable mention: Relax by Mason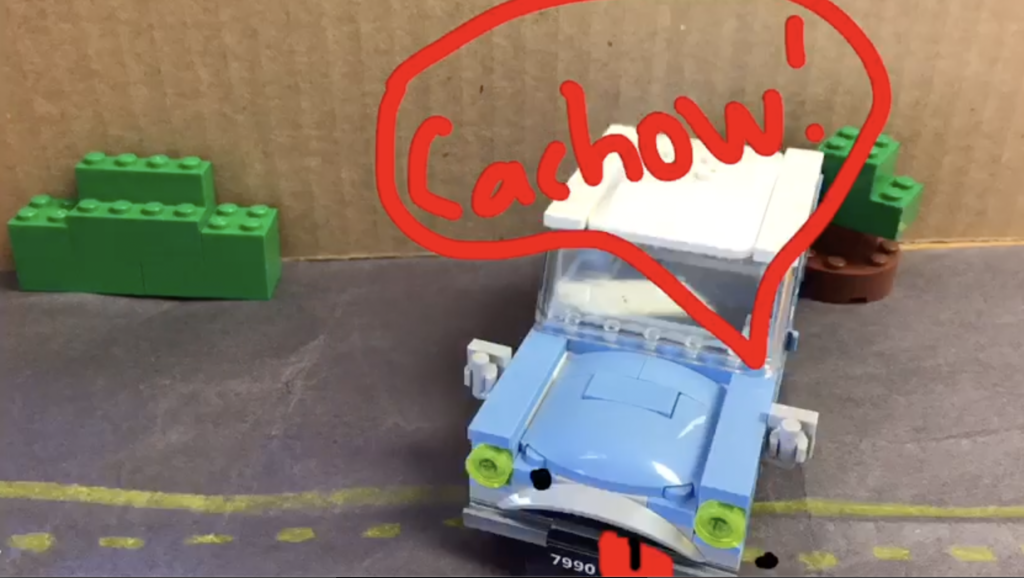 December 21, 2021 Dear Families, Based on the number of positive COVID cases we have had over the past two weeks and the number of students who are close contacts and need to quarantine we have decided to change tomorrow's early release to a remote school day for St. George School. Teachers will be sending work home in backpacks today. If you have any questions please reach out to your child's teacher. If you would like meals delivered to your student tomorrow please sign up at
https://foodorder.stgeorgemsu.org
. You must sign up by 6am tomorrow morning to receive a meal delivery. Thank you, St. George MSU

Pink Dragons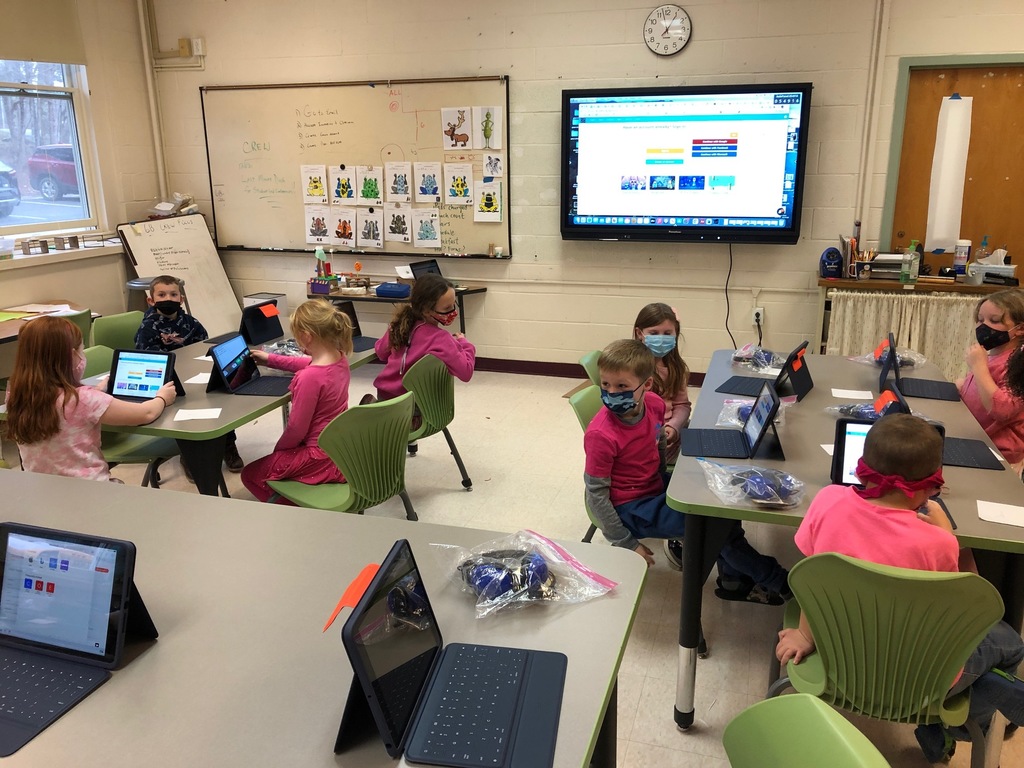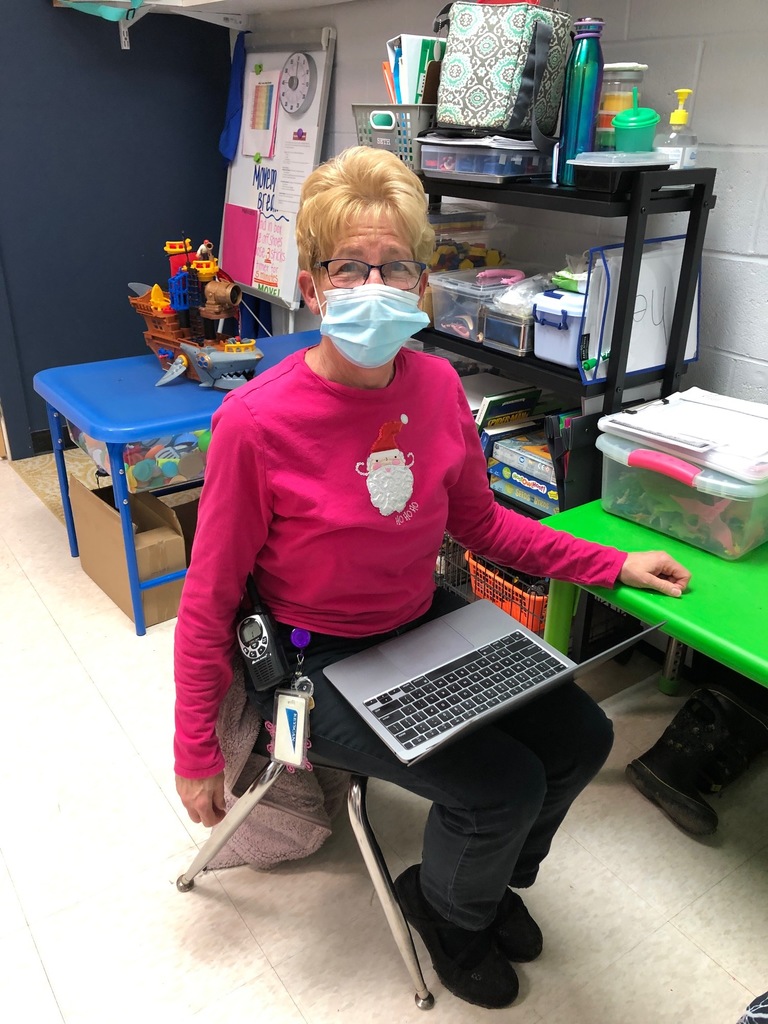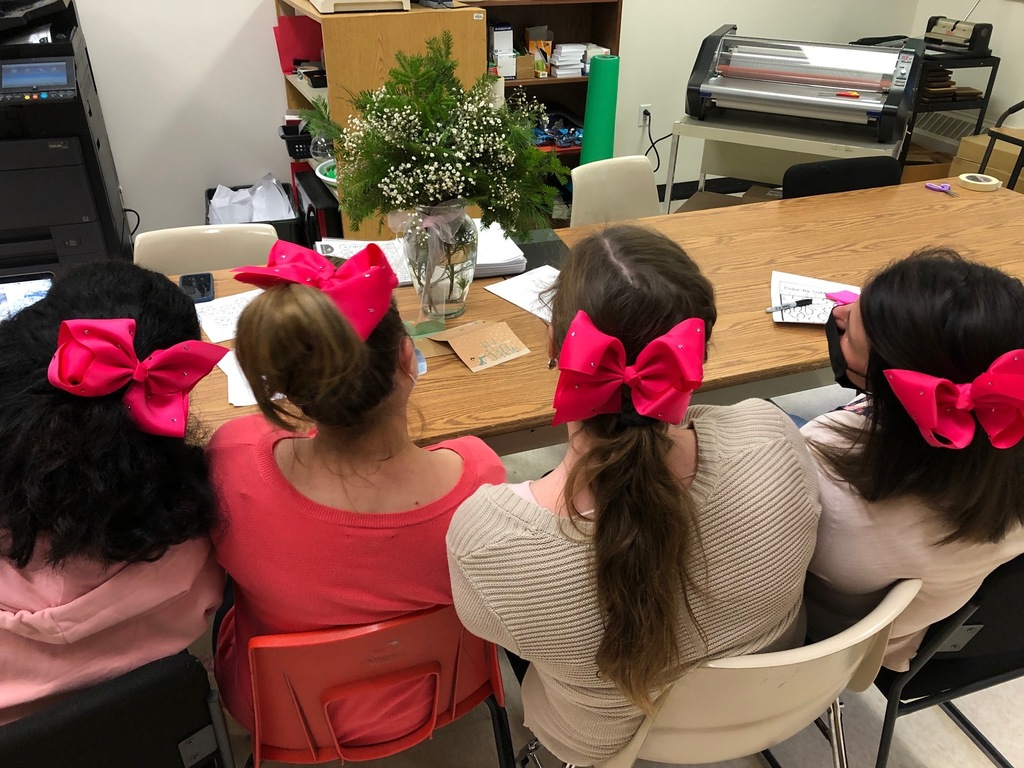 Student-led conferences will be taking place on Thursday and Friday this week following early dismissal. We are continuing to follow COVID safety protocols, so mask-wearing remains mandatory. We also ask that people make their best attempt to arrive at the time of their scheduled conference and then exit the building in a timely fashion. This will ensure minimal traffic in the hallways and reduced need for potential CDC-mandated contact tracing. In addition, please keep the conference within the designated time-frame - 20 MINUTES - which gives staff sufficient time to clean between families. We look forward to seeing you!
In STEAM class, 7th graders learned about physics while testing how the size of rocket fins affected the altitude the rocket went. They designed their fins on Tinkercad and printed them on the 3D printer. Then we got to launch them on the soccer field. Ask a 7th grader what we found out!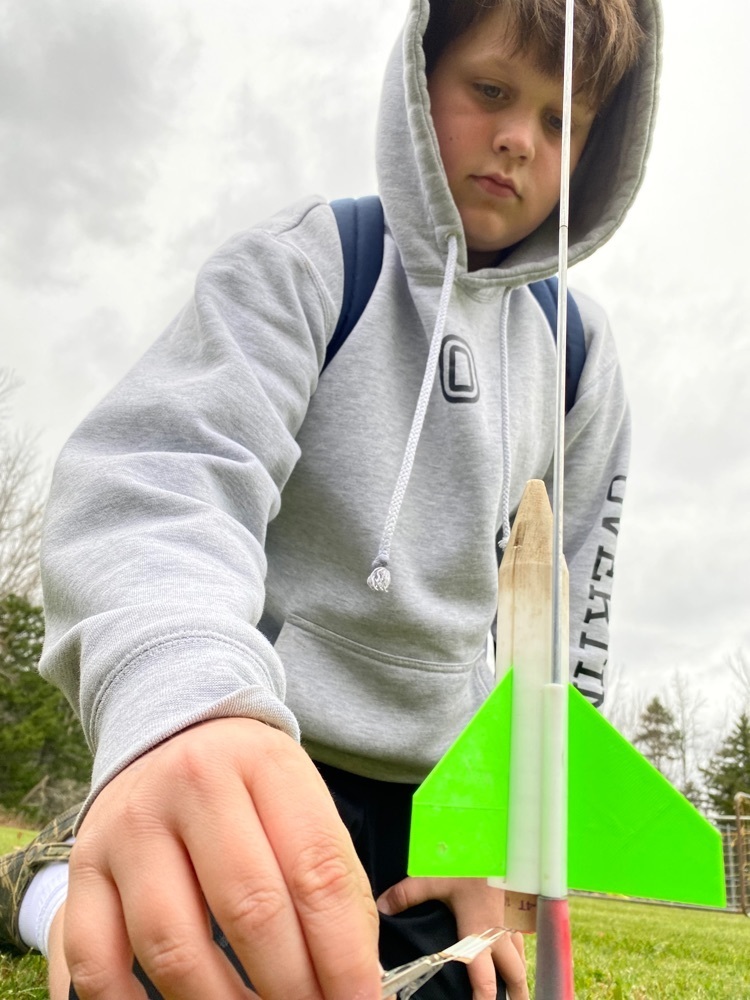 Hi Saint George Community! If anyone has old leather items you'd like to get rid of, the Makerspace would gladly take them. We'd like to use the laser cutter to create new things out of the old.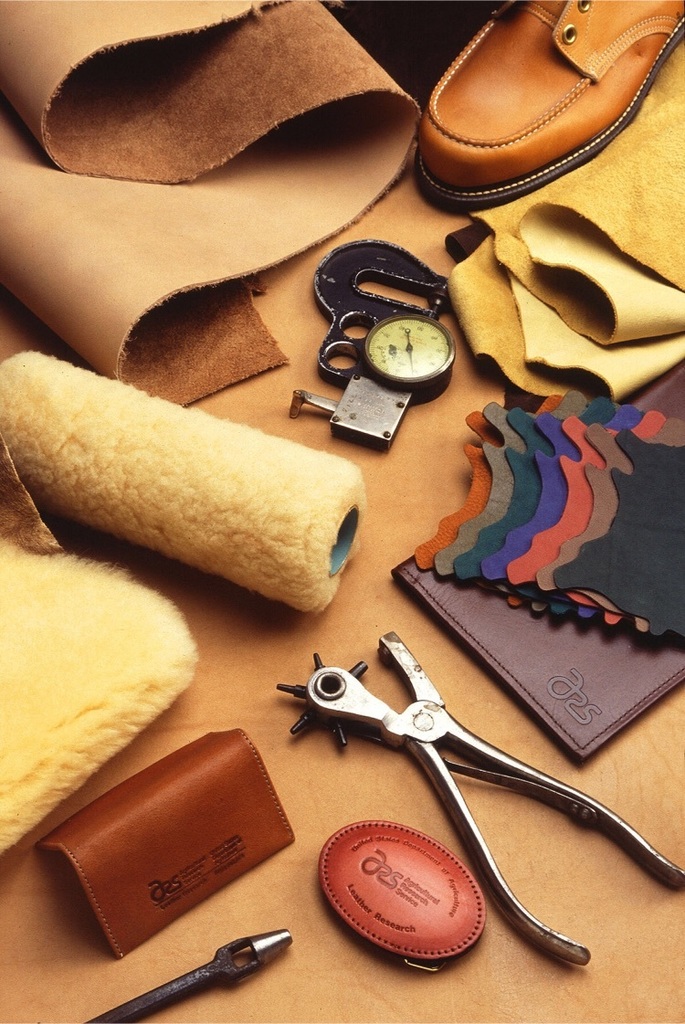 Student-Led Conferences on December 9th & 10th! Sign up online at the website below or call the office to schedule. Online conference is available if needed- add "ZOOM" to special request.
https://ptcfast.com/schools/St_George_MSU

Reminder: No school tomorrow, we will see students on Friday! Thank you to all of the Veterans in our community.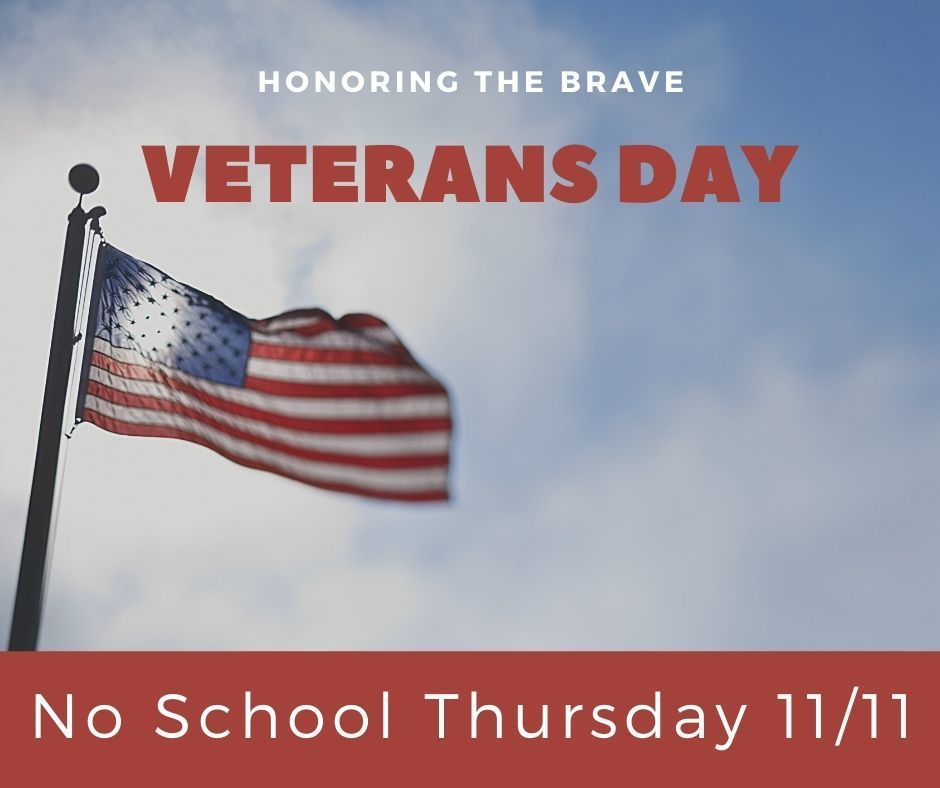 Last year, the Maine DOE adopted the NWEA Map (measure of academic progress) test as its federally mandated state assessment, replacing the cumbersome MEA. For students, the NWEA test has many advantages over the MEA, most notably being that it is untimed and it adjusts its level of challenge to more precisely predict a student's actual achievement level. This Fall, in the midst of the pandemic, our school achieved more growth in a single year than ever on this nationally-normed test. Though test scores are but one small measure of perseverance and knowledge attained, we should all take time to applaud this accomplishment. For more information on our school's test results or our assessments in general, please contact Adam Bullard at 372-6312 or
a.bullard@stgeorgemsu.org