The Georges Rives Education Foundation awarded nine grants for the 2018-2019 school year to a total of more than $10,000. Teachers were able to purchase, books, art supplies, and outdoor gear. Kids also created their own books, took field trips and invited visiting experts into their classrooms. St. George teachers are so grateful for the opportunities the GREF grants allow.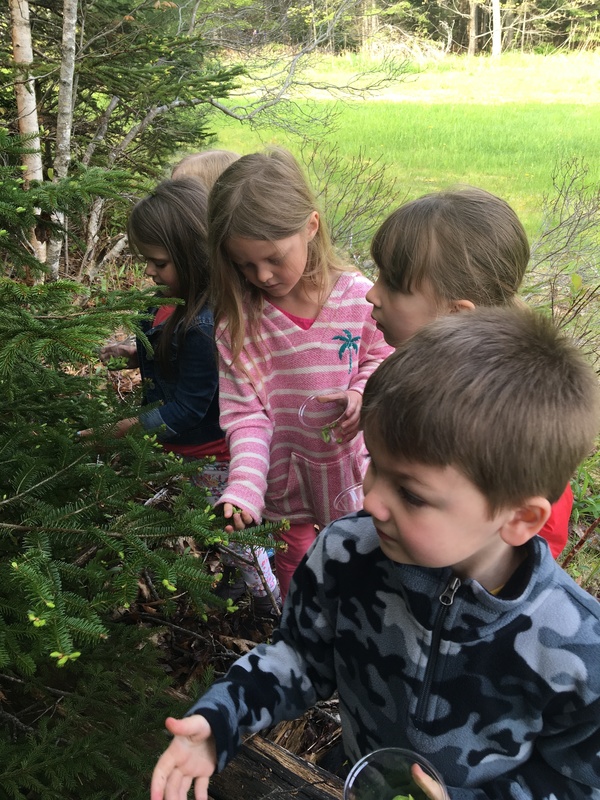 The kindergarteners in Mrs. Albright's class at St. George School embarked on a year-long expedition focusing on trees. Throughout this expedition, students learned about the life cycle of trees, the parts to a tree, how trees grow, and why trees are so necessary to our world. As a final project, they created a book, ABCs of Trees, to document the experience. Head down to Jackson Memorial Library to see the ABCs of Trees.
Ruth Thompson's first grade participated in an expedition all about birds! Students used informational texts to research birds and create an expert drawing. We got an up-close look at 4 different species of owls that Chewonki Wildlife Foundation brought into our classroom. Students were also able to visit the Maine Wildlife Park in Gray to observe many of the birds they had been researching! We learned so much about our feathered friends and had an amazing time doing it!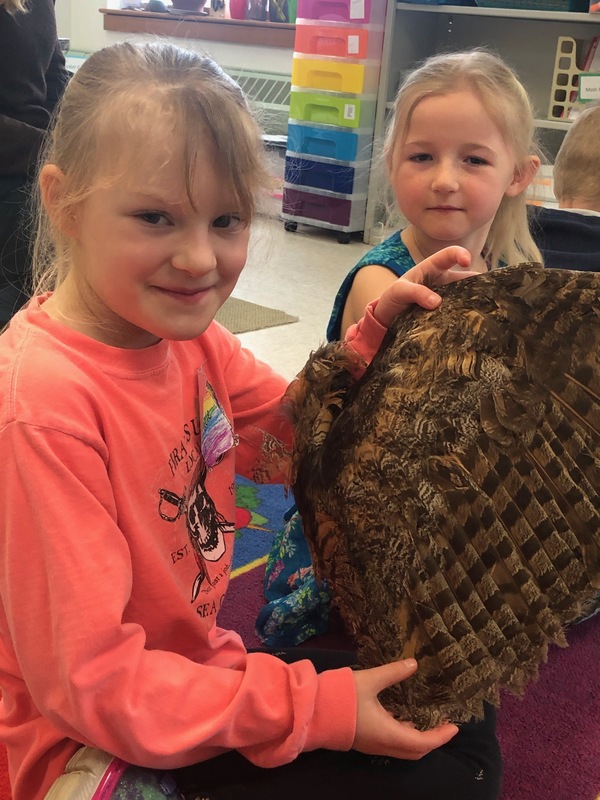 In Grade 2, Alison Babb's used the GREF Grant to get high quality texts into kids' hands. Many of the texts she had inherited when she moved into her classroom were falling apart, outdated, and lacked diversity. The GREF grant allowed her to cull the outdated selection and replenish her student library with texts which are rich in content and character, engaging for her students, and representative of many different perspectives.
In the other second grade, Meghan Smith also provided books for her students. She says, "Thanks to the generosity of the Georges River Education Foundation I was able to implement book bags into my first-grade classroom this year. The goal of my project was to put books directly into the hands of my students and their families. It is important that students are able to practice reading every night, but not all students have access to good quality books to read at home. Through my GREF grant, I was able to create eighteen take home book bags that featured a wide variety of books and activities. I look forward to sharing these books with students and families in the years to come!"
Third graders in Meghan Elwell studied the life of an Atlantic Puffin. They read research texts, heard from experts and wrote an informational book about the life of an Atlantic Puffin. Students went on a puffin cruise as part of their culminating project. Students also designed a t-shirt that they sold in order to raise money for Project Puffin.
The 4th grade Crew studied animal adaptations and defense mechanisms this year. As a class, we created a Maine Animal Field Guide that contained facts about Maine animals, a scientific drawing, and a poem for each animal. "Thanks to the GREF grant, each student was able to take home their own copy of our class book," says teacher Jaime. McCaffray.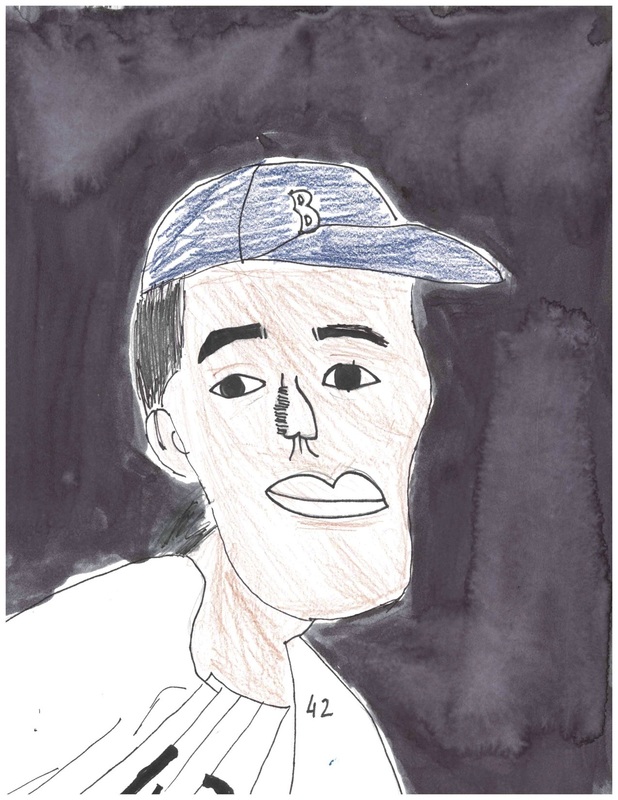 Christine Miller's fifth graders had the opportunity to embark on a year-long unit of study focusing on the stories of human rights and those who fought for social change. Students were challenged to demonstrate character habits, such as integrity, respect, compassion, and empathy, read complex text, create portraits of famous human rights advocates, and to research and write with evidence. The culmination of this project was the creation of published magazine: Stories of Human Rights and Those Who Fought for Social Change. This final product met the criteria for High Quality Work as defined by Expeditionary Learning; Complexity, Craftsmanship, and Authenticity. Thank you very much to GREF for their generous support of our project!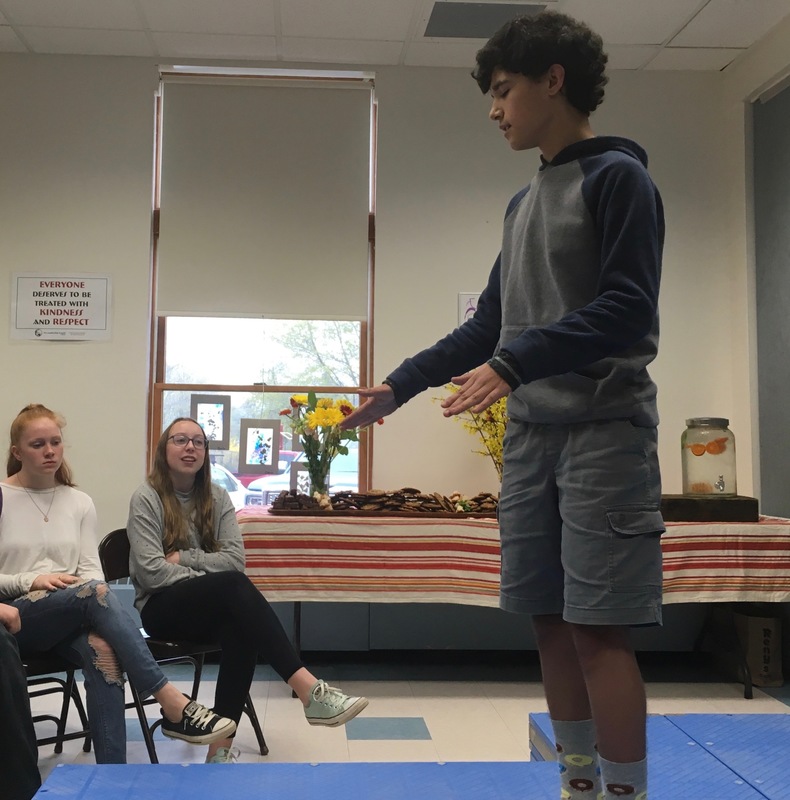 The eighth graders participated in a six-week unit on story-telling in conjunction with their public-speaking unit. Mrs. Schmanska's and Mr. McPhail's students worked with experts from the Telling Room from Portland, Maine to analyze what makes a good story and then to perform their own stories in front of a live audience.