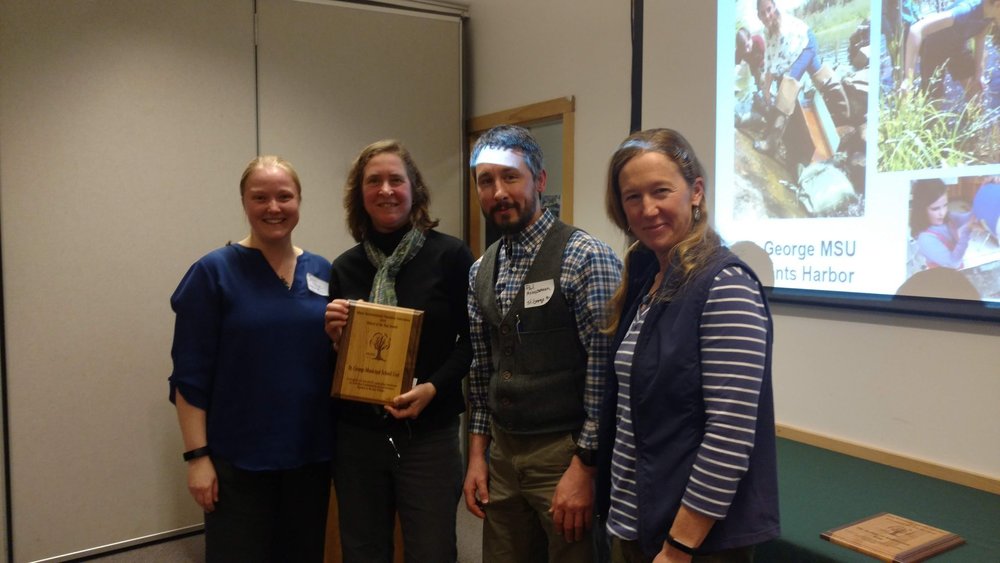 2019 MEEA School of the Year!
Mike Felton
Tuesday, July 09, 2019
St. George School is the 2019 Maine Environmental Education Association (MEEA) School of the Year! In the award letter to the school, the MEEA wrote, "Your demonstrated commitment to creating authentic learning opportunities for your students and engaging them in their environment as well as your clear dedication to reaching into the community to create real world learning opportunities make St. George School a clear choice for this award."
Congratulations and thank you to the educators, students, families, community members, local organizations, and Town officials and committees for all you do to make this school-community what it is. Together, we are stretching people's imaginations as to what's possible in public education and redefining the depth and potential of the relationship between school, community, and environment.